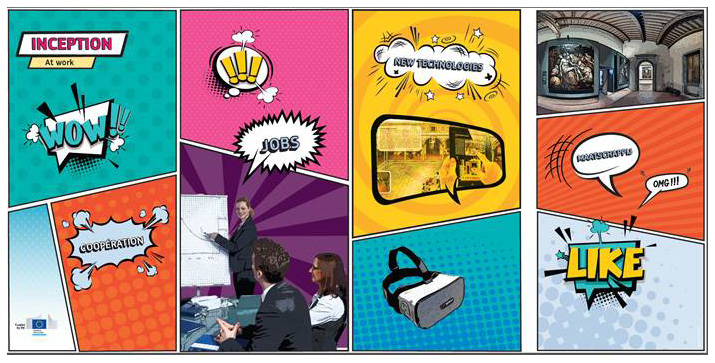 INCEPTION participated in the stand EU Science around the clock!, dedicated in particular to the "Research and Innovation" projects, during the Open Day of the European Institutions on 6 May 2017. Approximately 12,000 visitors came to the Open Day, and the exhibition of some of the main outcomes from INCEPTION contributed in showing how important research and innovation is for the European economy and quality of life.


Through a playful and interactive walk by 30 stands, this 25th edition of the Open Day in the Berlaymont presented the main policies of the EU, highlighting the 60th anniversary of the Rome Treaty, the 5 scenarios on the future of Europe, the European Solidarity Corps and the 30th anniversary of Erasmus+. INCEPTION presented some of the preliminary outcomes on Virtual Reality of heritage as tools for the practical application of multi-informative 3D models.
| | |
| --- | --- |
| Check out our latest developments with regards to 3D-models on our SketchFab page! | INCEPTION took part as co-organizer in the Digital Heritage Conference 2017, held in Olimje, Slovenia, on 23-25 of May 2017, where the most recent project developments were presented. More information >> |
INCEPTION realises innovation in 3D modelling of cultural heritage through an inclusive approach for time-dynamic 3D reconstruction of artefacts, built and social environments. It enriches the European identity through understanding of how European cultural heritage continuously evolves over long periods of time.